Een zelfgemaakte, natuurlijke DIY scrubreiniger voor het schoonmaken van badkamer en keuken. Heel simpel met maar twee ingrediënten.
Een scrubreiniger van zeep en bakingsoda, een natuurlijk schuurmiddel.
Zoek je een natuurlijk manier om de wastafel, het bad, de gootsteen of wc goed schoon te maken en lekker fris te laten ruiken, probeer dan dit simpele diy recept eens. De ingrediënten zijn biologisch afbreekbaar, dus niet belastend voor het milieu. Daarbij veminder je de plastic berg door het zelf te maken met producten die zelf ook minimaal verpakt zijn.
Om een ​​zachte scrubreiniger te maken:
Wat heb je nodig:
½ kopje Citronella zeep
1 kopje bakingsoda (zuiveringszout)
Hoe maak je het:
Rasp de zeep met een fijne rasp. Doe dit samen met de bakingsoda in een (glazen) potje en roer goed door.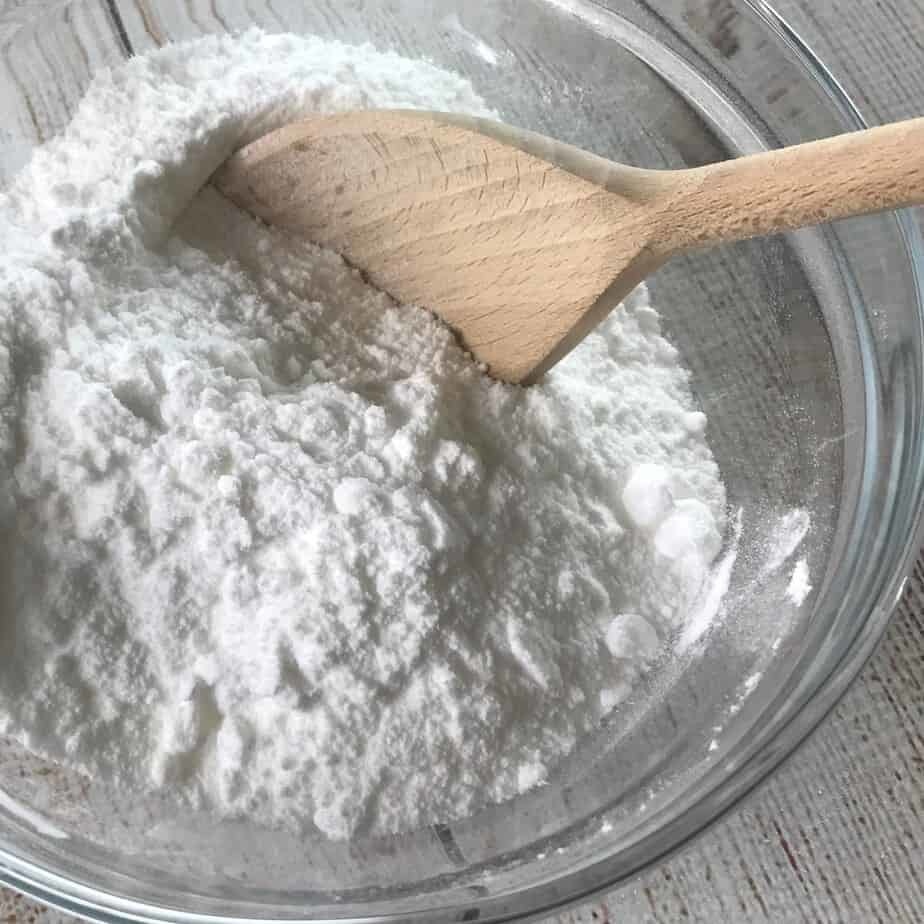 Hoe gebruik je het:
Strooi de schoonmaakscrub op de oppervlakken. Gebruik een natte spons om deze reiniger in oppervlakken in te werken om een schuimende zachte scrub te creëren. Spoel na of neem af met een vochtige doek.